I am bowling for abortion access because I believe every person should have the right to shape their own life.
But Rick Perry, the governor of my fine state, does not believe this. And so it makes me feel like this:
By raising money, then, I am doing two important things:
1) I am filling a vital health care gap by helping people who wants or needs abortion care, emergency contraception, options counseling, child care during abortion procedures, and transportation costs to clinics to pay for them when they are otherwise strapped for cash.
2) Helping to do something about these frustrations by making an actual difference in people's lives. When you realize that the money you donate toward an abortion fund LITERALLY makes someone's life better, how can you do anything but this?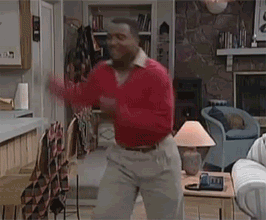 Or maybe a little of this?
I'm supporting our community members when they need me most. And also saying, Puck Ferry!
Please donate today, and thank you for your support. And together we can all feel like this:
When you donate to an abortion fund, your money goes directly to someone in need.
Your ideology becomes action.
You change lives.